Putah Creek Fly Fishing Guide: Your connection to wild California rainbows.
Fly Fishing on Putah Creek
Off the Hook Fly Fishing offers the very best fly fishing guides on Putah Creek. We offer guided fly fishing trips, instruction and fly fishing classes as well. Putah is tailwater fishery is located less than an hour West of Sacramento and 1 ½ hours North East of San Francisco. If you are in Napa Valley wine country, Sacramento or the Bay Area, Putah Creek is the closest choice for fly fishers wanting to escape for a day of trout fishing.
Putah Creek has the largest trout in California where fish to 30+ are caught each year! At Off the Hook our guides are patient consummate professionals and boast a combined total of over 50 years of fly fishing the creek. They know where to find fish year round even with water levels that fluctuate drastically along with the seasons. They help our clients land more of the largest fish that Putah is famous for than anyone else.
In addition to the public access points our guides have private access to the water around Canyon Creek Resort. Our clients enjoy use of the facilities on their guided day with us.
Even experienced Putah Creek anglers will benefit from spending time with our knowledgeable guides. They will share tips and techniques that will help you unlock the mystery of consistently catching fish here. They know this stream intimately and are fervent in their desire to protect, preserve and restore this fantastic fishery.
On Putah Creek each cast could be the one that hooks the fish of a lifetime!
To learn more about experiencing Putah Creek for yourself keep reading or Call (530)242-4122 or (707)287-2939 for a current fishing report. Dates fill up quickly so don't delay. You may also send us an email at Info@offthehookflyfishing.com, or fill out our Online Trip Request Form.
Putah Creek - The Species
Putah Creek has traditionally held some monster wild Rainbow Trout. Recently we have seen some large fish spawning which tell us that Putah Creek is on the way back. These fish are very colorful with a copper hue, large spots and crimson sides from cheek to tail. Fish in the 24 to 30+ inch range kept persistent anglers coming back while frustrating those not in the know. These are Winter spawning fish that some suggest are either landlocked Coastal Rainbows(Steelhead)or perhaps a hybrid of Rainbow and ancient Coastal Cutthroat.
Wine is not the only thing treasured in the wine country! : There is something special about cradling a wild California Rainbow.
Putah Creek - The Fishing
Putah Ceek has earned a reputation as a technical nymphing fishery with large fish eating small nymphs on light tippets. Multi-fly indicator rigs are employed with tippets to 5x and 6x. There is some minimal dry fly action available seasonally on Putah, however small mayfly nymphs and midges fished sub surface produce well year round.
Jordan Romney says: "Putah Creek fish like eating Baetis and small midges, but keeping the big ones hooked requires skill and a little luck."
In 2009 after a lot of work from non profits such as Putah Creek Trout(PCT), and Trout Unlimited(TU) working in conjunction with the Department of Fish and Game, it received a much needed catch and release status. Our guides continue to work closely with several NPO's and agencies to ensure that Putah Creek is protected and restored to its rightful place as a California blue ribbon Trout stream. We are encouraged by seeing good numbers of juvenile trout, and there are a good number of fish up to the 20+ inch range around.
Fly fishing on Putah Creek: Large wild rainbows is what brings people to Putah.
On Putah Creek you never know if the next cast will bring the fish of a lifetime. Allow Off the Hook to assist you in drastically improving your success on this remarkable Northern California gem.
If you would like to learn more about Putah Creek or would like to book a guide please call (530)242-4122 or 707-287-2939. We are also available via email at Info@offthehookflyfishing.com should you prefer to correspond in this way.
A typical Putah Creek rainbow:
Putah Creek - Guide Rates
Fly fishing trips - Consist of 8 hours of guided fishing and instruction with lunch and drinks provided - $450 (1 or 2 anglers)
Guided trips with Off the Hook endorsed guides include rods, reels, terminal tackle, lunch, beverages, bottled water and flies! A limited number of boots and waders are available on a first come first serve basis free of charge! Call (707)287-2939 to check sizing and availability.
Note: California fishing licenses, transportation and Gratuity not included.
In addition to guided fly fishing, we offer group or corporate trips, intro to fly fishing classes, gift certificates and one of a kind wine country tours.
Putah Creek - The Seasons
Fall and Spring are the very best times to fish on Putah Creek. This time of year offer good fly fishing and the chance at a fish of a lifetime.
February to March
Late February and into March is one of our favorite times to fish Putah. Flows are typically coming up to around 100+ cfs. Warmer weather mid day can bring Blue Wing Olive(Baetis), Yellow Sally and Caddis hatches. Throw in some small midge patters to your set up and it can make for some great nymphing. Most fly anglers are either Steelhead fishing during this period or have put down their rods for the winter and have not broken them out yet. This is welcomed by those looking for some solitude as well as good fishing.
April to June
Fishing can be decent during these months though with better weather usually come more anglers. As the weather warms to 80's we shift our efforts to fishing early and late in the day. This is a good time to get out on the creek before the typically high Summer flows begin. This happens to meet agricultural needs of farmers down stream.
July to August
Flows ultimately increase to 600 to 700 cfs by mid July! This makes for challenging fishing. Successful anglers use longer leaders, more split shot and slightly larger flies. Caddis and Baetis are active and they along with midges continue to produce. Fishing with a guide is recommended during this time of year to improve your chances and to assist with wading and best access points. Careful wading is important on Putah Creek year round. We suggest fly fishers use a wading staff rubber soled/studded boots and a wading belt especially during the high Summer flows.
September to October
This period is prime time on Putah Creek. Summer crowds are starting to wane by October and cooler temps seem to put fish in the mood to eat and get ready to spawn. Fishing can be good throughout the day and into the evening. Using Baetis and small midges can be productive.
November to January
Fish begin spawning in Late November and this important process continues until February. We highly recommend not fishing to spawning fish on redds. It is imperative that anglers fishing during this time of year leave these fish alone to reproduce so the efforts to make Putah A Blue Ribbon Trout stream will be successful. If you do decide to fish this time of year focus on deeper runs and again use small Midges, Baetis or egg patterns. If you are not sure what a redd looks like feel free to call us for more information. A quick rule of thumb is if you can see the fish is in shallow water over sand or gravel area DO NOT CAST to it! You have a responsibility to preserve and protect Putah Creek and one way is to Cherish and guard this age old ritual.
Note: Putah Creek is year round catch release with single barbless artificial flies and lures. Please report all suspicious activity or poaching to DFG's anonymous hotline at (888) 334-2258. There is a phone at Canyon Creek Resort as well as at the Pardessa mini mart near Lake Solano.
Get the flash player here: http://www.adobe.com/flashplayer
Putah Creek Links
Putah Creek stream flows: Click on the chart above for current release statistics from our friends at USGS.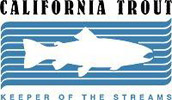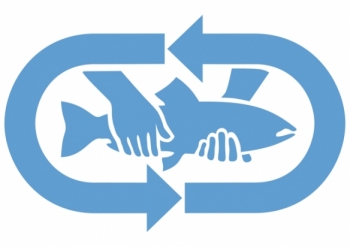 Salt Water
Ready to book your fishing adventure?
Contact Us
(530)242-4122 Office
(707)287-2939 Cell
Blogs