Northern California Fly Fishing Guide Network Resource
California has great fly fishing and lots of exciting variety when it comes to target species. For example the area around Redding in the northern part of the state has some of the best fly fishing water in the West! Streams, rivers and lakes in the area are home to everything from five distinct species of Trout along with Steelhead, Salmon, Shad to several warm water species. On top of that, great California weather allows for year round fly fishing opportunities!
Come find out why so many fly fishers come to California and wine country with fly fishing in mind. If you will be in the San Francisco, Napa, San Jose, Oakland, Sacramento or Redding area on business or pleasure let us connect you with a truly exceptional fly fishing experience. California is a great place to vacation and it is easy to add a fly fishing day to your trip or plan a multi day fly fishing vacation here.
We feature only the very top local guides on the fisheries we feature. You can book with confidence knowing that your guide will be a top professional with all the necessary skills and equipment to make your experience safe enjoyable and valuable learning experience.
We can help you book a California fly fishing trip on the Upper and
Lower Sacramento Rivers, the San Francisco Delta, San Diego Bay/Offshore, Putah Creek, Hat Creek, the Yuba, Trinity, McCloud, Fall River, Pit, and Feather Rivers.
Click on the links above or peruse the menu items on the right to learn more about specific fisheries. Remember a concerned fly fishing pro is only a call away. Don't delay, call the office at (530)242-4122 or try the cell (707)287-2939 now for more information.
Putah Creek - The Release!
California species include Rainbow Trout, Brown Trout, Steelhead, Salmon, Golden Trout, Brook Trout, Striper, Bass, Shad, even Sharks, Tuna and Dorado!
Lower Sacramento River - Redding, CA
In addition to California we can book a top notch guide for you virtually anywhere in the world. We have access through our Guide Networks to respected and highly rated guides from California, Montana and Idaho to New York, Florida and beyond!
Our guides are patient instructors and they will share tips and techniques that will make you a better angler. Most importantly our guides want you to catch fish whether you are new to fly fishing or a world traveled fly angler. We trust you will enjoy your time on the water with them. In fact we guarantee it! We offer a 100% satisfaction guarantee!
Here is what some recent clients have said:
"Excellent day of fishing! All we were hoping for is to learn a few fly-fishing techniques and to get out of the city for a day. Within 15 minutes of our first cast, we landed a 2-pound wild rainbow...Within another 10 minutes we landed a 5-pound wild rainbow awesome... Excellent day of fishing!" Ben N. San Francisco, CA
"Very knowledgeable outfitter and guide...they were honest about conditions and we opted to fish another river other than what we had planned. Had a great day and landed over 20 fish! Thanks Mike and Jordan!" Kevin S. Highland Park, TX
"Excellent guided fishing experience! I am a local San Francisco Bay Area fly fisherman who fished Putah Creek about 15 times and was skunked every time. I was almost about to quit when I decided to give it one more try and seek professional advice. I called Off the Hook and booked a guide... I learned a great deal and caught fish including a 9 lb 30" trout. My experience was first rate! Highly recommend!" John H. San Francisco Bay Area
Truckee River brown - Lake Tahoe, CA
If we may assist you in obtaining the services of a fantastic guide please call (530)242-4122 or 707-287-2939. We are also available via email at Info@offthehookflyfishing.com should you prefer to correspond in this way. Gift certificates are available and we offer group trips, corporate fly fishing outings and classes.

Guide Rates
Guided Fly Fishing - Trips consist of eight hours of guided fly fishing and instruction, lunch and drinks are provided.
Walk and wade trips- $450 (1 or 2 anglers)
Drift boat trips- $475 (1 or 2 anglers)
Guided fly fishing trips with Off the Hook endorsed guides include rods, reels, bottled water and lunch on the water. In addition we offer a limited supply of boots and waders available at no additional cost! So call now to reserve your guide and gear! Call the office at(530)242-4122 or (707)287-2939 on the cell.
Half day walk and wade trips are available upon request.
Note: California fishing licenses, transportation and Gratuity not included.
See link below for purchasing your license online.
Yuba River near Sacramento, CA - Fish on!
The Rivers
American River, Fall River, Pit, Feather River, Lower Sacramento, Hat Creek,
Klamath River, Upper Sacramento, Pit River, Putah Creek, Trinity River, Truckee River, Yuba River, Coastal Steelhead, Russian River , San Francisco Bay Striper and seasonal Shad fishing.
Get the flash player here: http://www.adobe.com/flashplayer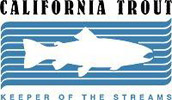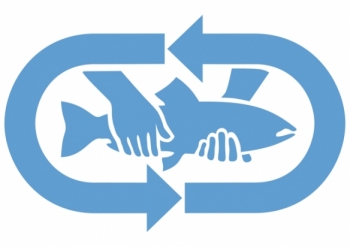 Salt Water
Ready to book your fishing adventure?
Contact Us
(530)242-4122 Office
(707)287-2939 Cell
Blogs