Feather River Fly Fishing Guides - Steelhead
Off the Hook Fly Fishing offers the very best fly fishing guide trips on California's Feather River for Steelhead. We can arrange guided walk and wade or triftboat trips with an outstanding local fly fishing guide for you. Not only will you have a great time fishing with us and hook fish, you will also learn valuable techniques that will make you a better fly fisher.
A beautiful wild Feather River Steelhead! : Great steelhead fishing in just over an hour from down town Sacramento.
To learn more either keep reading or give us a Call at (530)242-4122 or (707)287-2939 for a current fishing report or information on experiencing exciting Feather River Steelhead fishing for yourself. Dates fill up quickly so don't delay. You may also send us an email at Info@offthehookflyfishing.com, or fill out our Online Trip Request Form.
California Chrome!
The Feather River
The Feather River flows through historic California gold country. It emerges from the bottom of Lake Oroville in the town that also shares it's name. Over the last few years Steelhead and Salmon numbers have been improving. Steelhead come into the system on the heels of their anadromous cousins making for some pretty darn good fly fishing. Miners founded the town of Oroville and came here to scour the Feather, the surrounding hillsides and tributaries in search of "Oro".(the Spanish word for gold and thus gold town is a direct translation) Now anglers prospecting the Feather in search of Silver sided steelhead can expect to encounter hard fighting bar room brawlers. The rivers proximity to Sacramento and San Francisco and the fact that it is an early run of steelhead make the Feather a great spot to target them before the Trinity river and other coastal California options heat up.
Fly Fishing on the Feather
The Feather is home to both wild and hatchery Steelhead. Most of them are in the 3-6 lb range. Fish to 10 lbs are still a possibility. Unlike most coastal steelhead rivers, where one or two fish would be a banner day, the Feather often gives up multiple fish on any given day during the peak season.
When hooked these stout fish frequently charge about recklessly and often take to aerial acrobatics. Our guides fish the river from McKenzie style drift boats. The Feather has some excellent riffles and runs with moderate stretches of frog water (slower moving minimally productive water) in between. They will use the boat as transportation between the most productive water to increase your success and maximize your experience.
Feather River Seasons
Our guides focus their efforts on the Feather in the Spring and again in the fall when steelhead are in the river. The Feather River is not known for its scenic beauty. It's banks are covered with river cobble tailings that reminiscent of of the gold rush era of years gone by. Both the Fall and a short window in the Spring can provide some fairly remarkable fishing for those not as concerned about the scenery as fishing.
Although the Feather is open year round most years, it is best in the Spring and then again in October and November. December to January often brings winter storms to the area and this frequently causes the river to blow out. Because this, fly fishing can be hit or miss this time of year, however do it your self anglers can have some good days. Give us a call for hot flies and current water conditions.
Steelhead fishing on the Feather River near Sacramento Ca: A nice chromer!
Feather River Fly Fishing Guide Rates
Driftboat trips - Consist of 8 hours of guided fishing and instruction with lunch and drinks provided - $475 (1 or 2 anglers).
Walk and wade trips - Walk and wade trips are available - $450
Half day walk and wade trips are also available upon
request - $350
Standard guided fly fishing trips with Off the Hook endorsed guides include rods, reels, bottled water. In addition we offer a limited supply of boots and waders available at no additional cost! So call now to reserve your guide and gear! Call (530)242-4122(O) or (707)287-2939(C)
Note: California fishing license, Steelhead report card, transportation and Gratuity not included. All inclusive package includes flies, leaders, tippet etc. $50 per boat
Book Your Feather River Trip
If you would like to learn more about the Feather River or would like to book a guide please call (530)242-4122 or 707-287-2939. We are also available via email at Info@offthehookflyfishing.com should you prefer it.
We offer group trips, corporate fly fishing outings and classes and our gift certificates are very popular.

Get the flash player here: http://www.adobe.com/flashplayer
Directions to the Feather
From Sacramento the Feather is located 1 hour and 15 minutes north of Sacramento California on highway 70. To get there take I-5 North towards Redding/Yuba City. Take Highway 99 Exit #525B towards Yuba City/ Marysville. Merge onto California Highway 70 North 25 miles to Oroville.
From San Francisco
When visiting the Feather from San Francisco plan on a three hour drive. Take Highway 80 East across the Bay bridge. Continue North towards Sacramento. Look for Highway 5 north and follow the directions above.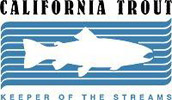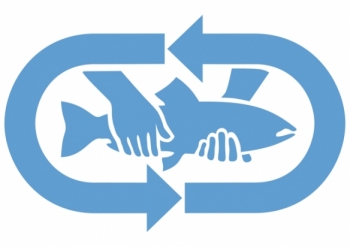 Salt Water
Ready to book your fishing adventure?
Contact Us
(530)242-4122 Office
(707)287-2939 Cell
Blogs