Lower Yuba River Guided Fly Fishing Trips
Yuba River Fly Fishing Guides
We offer guided fly fishing trips on the Northern California's Lower Yuba River. The Yuba River flows through the heart of California's Gold Country. It's location makes it a great spot to go fly fishing when visiting San Francisco, Sacramento or the Napa Valley. It is an ideal addition to your Northern California vacation plans. The Yuba is a year round fishery and is home to a healthy population of notoriously hard fighting wild rainbows. It is arguably the best blue ribbon trout stream near San Francisco and your guide will put you in the right situation to hook and land these feisty wild fish. The Yuba may be one of California's lesser known fly fishing options, however it remains one of the most reliable streams to go fly fishing for trout with dry flies in the North State. It also offers fishing for Shad and Striper on the lower reaches of the river.
Yuba River Rainbows - Always put a smile on your face!
Fly Fishing on the Yuba
The Yuba River offers something for beginning fly fishers and seasoned anglers alike. It is a fantastic fishery with enough healthy wild fish to keep the attention of even the most jaded fly fishers. Not only are there great dry fly opportunities for die hard anglers we also can also employ nymphing techniques that make catching fish on this river very doable even if this is your first time out. No prior experience is required! Our guides are incredibly knowledgeable and patient. They will assist you in learning the necessary tips and techniques that will give you success on your trip. Additionally along with great memories these skills will be of value wherever your next trip takes you.
Experienced anglers and dry fly "purists" will enjoy the challenge of hooking and landing the Yuba's hard fighting rainbows using dries. It is exhilarating to see a fish come to the surface and engulf your fly! There is nothing else quite like it.
Drifting the Yuba River for hard fighting wild Rainbow Trout
The Seasons
February-April


Starting in January there can be opportunities to fish dries on the Yuba. Blue wing olives hatch on overcast and sunny days alike but seem to prefer overcast ones. Starting in late February Skwala Stone flies begin their annual migration from the gravel bottom to the shore. Fish eat the nymphs year round, however in late February and March they begin to target the adults as they float along. The Skwala hatch is our favorite time of the year to be on the Yuba. Right behind them come March Browns mid March through April. Throw in sporadic hatches of Caddis, PMD's and Baetis and the Yuba's notoriously hard fighting bows and you have potential for some exciting fishing action.
May-June
Early Summer can offer good fishing dependent on good stream flows and hatches. Traditionally Pale Morning Duns and Pale Evening Duns are seen early and late in the day. This is interspersed Stoneflies and some occasional evening Caddis action to keep things interesting. Shad begin showing up in the lower Yuba during this time as well and both species can be caught throughout the course of a day.
July-August
PMD's continue to be an item of interest for the trout and Caddis come into the picture. However, late Summer is Hopper season on the Yuba. At this time of the year anglers pound the seams and runs with grass hopper patterns. A "Hopper Dropper Rig" can be very productive and fish are often caught on both offerings. Shad also show up at this time and combo this with the potential for catching some hefty striper on streamers and you get some pretty diverse and exciting angling possibilities. The prime summer dates fill up quickly so book early.
September-December
Fall offers great opportunities for Steelhead as well as trout on the Yuba. They follow Salmon to the spawning areas and can be found below reds gorging on Salmon eggs. We partially switch gears away from dry fly fishing this time of year to take advantage of the the "egg hatch". Fall is when some of our larger fish are caught.
Fall Fly Fishing on the Yuba River
Yuba River Fly Fishing Guide Rates
Driftboat Trips - Consist of 8 hours of guided fishing and instruction with lunch and drinks provided - $475 (1 or 2 anglers)
Walk and wade trips - Walk and wade trips are available - $450
Half day walk and wade trips are also available upon request - $350
Jet boat trips - We offer full and half day jet boat trips on the Lower Yuba below Daguerre Dam for striper, shad and trout.
Full Day - $500
Half day - $400
Guided fly fishing trips with Off the Hook endorsed guides include rods, reels, bottled water, terminal tackle and flies! In addition we offer a limited supply of boots and waders available at no additional cost! So call now to reserve your guide and gear! (530)242-4122 or (707)287-2939
Note: California fishing license, Steelhead report card, transportation and Gratuity not included.
Striped bass are worthy adversaries on a fly rod and hit hard and pull to bitter end.
Striper or Morone Saxatilis are a migratory species which spend most of their lives in the salt before returning to fresh water rivers to spawn in the spring. They work their way under the Golden gate Bridge up through the San Joaquin River Delta and into the Yuba. As opportunists and ambush predators they are more than happy to pounce on smaller baitfish that happen to be in the wrong place at the wrong time. Subsequently they will also waylay a well positioned fly. We target them on the Yuba from May through the summer. They can add some additional excitement to a lower Yuba float or jet boat trip and add up to some pretty staggering fish numbers for our guests.
Shad are know to take the fight to the air when hooked making for some exciting fishing.
Another yearly favorite which has developed a fervent following is the Alosa sapidisima or American Shad. Also referred to as the "poor mans Tarpon" because of their tendency to jump when hooked they along with the silver king are both members of the Herring family of fishes. An anadromous species, they spend a bit of time out in the salty Pacific before migrating back to propagate in fresh water. They tend to pod up into schools and at the height of the run can be seen as clouds in many areas in the river. Shad will readily take a myriad of gaudy colored small flies and are a lot of fun on a single or two handed rod. Swing a fly through a school of shad and you are going to get hit! Whats more during the height of the run 50 to 60 or even 100 shad are possible.
The Yuba really does provide some amazing opportunities for anglers here in Northern California!
If you live near, or will be in San Francisco or Sacramento area and are interested in fly fishing the Yuba River to experience the excitement of these hard fighting rainbows, shad or striper for yourself call (530)241-4122 or (707)287-2939. We are also available via email at Info@offthehookflyfishing.com should you prefer to correspond in this way. We specialize in groups, fly fishing classes and corporate excursions. Our gift certificates are popular gifts as well.
Directions to the Yuba
Most of our Yuba River trips begin with you meeting your guide at the Brown's Valley Mini Mart and Gas Station. It is located at 5003 state Highway 20 in Browns Valley California. You will find it at the corner of Brown's Valley Road and Highway 20, 12 miles East or Marysville.
From the San Francisco Bay area head East on Highway 80 towards Sacramento. In Sacramento take I-5 North for just over 3 miles. Take Higway 99 north to the 70 split. Continue North on Highway 70 to Yuba City. In Yuba city look for Highway 20 East. Take this to Browns Valley Mini Mart and Gas Station.
From the North take Highway 99 South to Marysville. Take Highway 20 East Through Yuba City. Continue east to Browns Valley Mini Mart and Gas Station.
Yuba River Fly Fishing Gallery
Get the flash player here: http://www.adobe.com/flashplayer
Yuba River Links

Yuba River Flows: Up to the minute release statistics for the Yuba.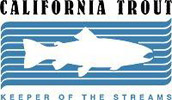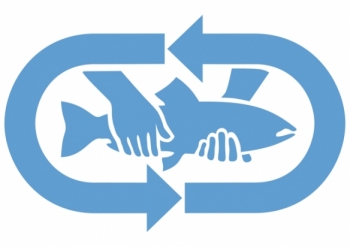 Salt Water
Ready to book your fishing adventure?
Contact Us
(530)242-4122 Office
(707)287-2939 Cell
Blogs